TROYJECT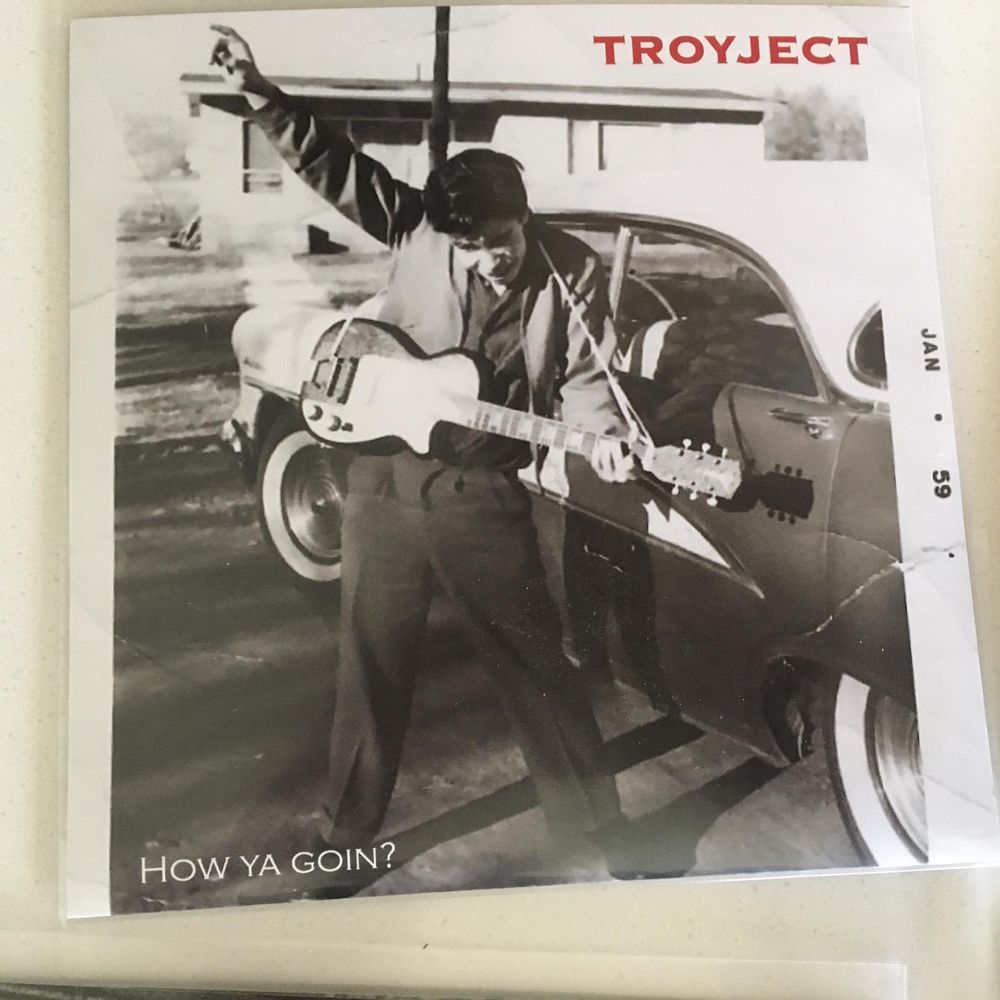 Troyject • from Boise, Idaho, USA 
Troyject started as Troy Wright's idea to record some song ideas. His friend Joe Hensley (eLDopamine) offered his home studio to get the work started. Troy recorded six songs in Joe's studio in the spring of 2017: three songs were from an old band called the Magnetics and there were three brand new compositions. The main idea was to try a scaled-back kind of format for all tunes.  
Fast forward to summer of 2017 and Chris Bock expressed interest in a Troyject release on his Hi-Fi Mantra label after hearing Troy had been recording. During this time, Glenn Newkirk (Dirt Fishermen) and Troy had been getting together and doing some two-piece rock stuff. A little while later, they had Dave Wall come in and play bass. During a text conversation with Glenn, he offhandedly called the jam sessions Troyject. Perhaps this is shorthand for "Project with Troy" but they also liked the connotation of all of this being some kind of reject blended with Troy and project. Either way, the name stuck.   
Now, here in 2018, the first 7-inch release for Troyject on Hi-Fi Mantra is upon us. It is a two-song affair with "Choke it Down" and "Despise" as the cuts. The art work was designed by Erik Payne, and the photographs were taken by Tricia Wright. Troy played all the instruments (except drums on "Despise," which were handled by Joy Hensley) and wrote both of the songs.  
Troyject is now a three-piece with Glenn Newkirk on drums and David Wall on bass.
Next live performance:
Troyject will celebrate the release of their debut 7-inch (Hi-Fi Mantra) with a special performance at 6pm First Thursday, Feb. 1 at The Record Exchange (1105 W. Idaho St., Boise, Idaho, USA). This free, all-ages event is presented by Radio Boise KRBX 89.9 FM.