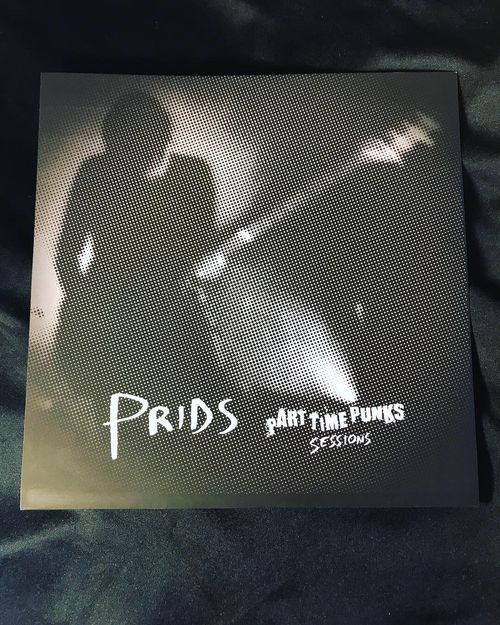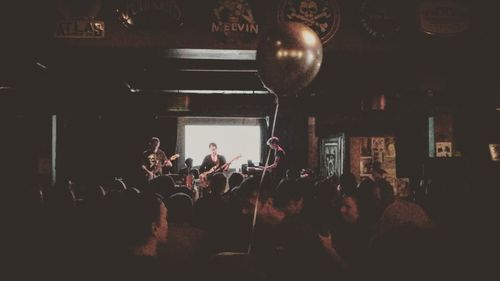 "For a band that has created magnificently sincere, dark noise pop since the mid 1990s, Chronosynclastic is filled with concise, near-heroic blasts of melodic 90s American fuzz guitar that wouldn't sound entirely out of place on a Built To Spill, Dirty-era Sonic Youth, Guided By Voices or early Helium release. But it's Mistina + David's often co-sung vocals, delivered with a heartfelt severity, that remain at the core of these songs' power. It feels at once like the best, most affecting aspects of what they've accomplished and a fresh start, with the band curtailing its Goth/New Wave fetishism and, with a renewed sense of purpose, harvesting every ounce of emotional impact and loveliness out of these ten songs. 
- NME 
"The Prids are not only a really good band but they are also very nice people. They are getting out there and bringing a unique and worthwhile thing to their audience, this is what it's all about." 
Henry Rollins 
"At first I thought The Prids are great cuz they rock so hard, especially Mistina's physical bass playing. Then I got into the way she and David sing together. But after a few year and records I realized that what makes them really special is that they write good songs--lyrically, melodically, rhythmically, and dynamically good songs." 
Doug Marstch- Built to Spill 
"I remember the first time I saw the Prids. I had heard a couple of their songs and thought they were great, but was blown away by the power and intensity of their live show. I was completed enraptured by their set. They are one of the best bands I thin k I have ever seen and they write some of the best songs I have ever heard. They are continually on my list of shows to go to and albums to get my hands on." 
Oliver Ackerman- A Place to Bury Strangers 
"The fact that the Prids are not a household name is baffling to me. Not only do they write great songs, a dying art, but they execute them brilliantly time after time. In a world full of disposable music, the Prids rise above and prove once again that good music is timeless and deserves to be heard by as many people as possible." 
Scott Ford- Twilight Singers 
"The Prids are inspirational. There is no disconnect between the beauty of their music and their character. Whether its their fiercely DIY values, an aesthetic that fuses the ferocity of punk with a harrowing dark romanticism, or their generosity in playing countless benefit shows, they have always stood for something greater than themselves or their songs. They have lived and made music in a way that is fearless and flawless." 
Kip Berman- The Pains of Being Pure at Heart